Earlier this week, we announced a partnership with Ranker, a leading digital media company for opinion-based, crowdsourced rankings on just about everything that will help us to deliver more personalized content to consumers that visit RevContent media partner websites such as Newsweek, and Reuters.
So how does this partnership help publishers and advertisers who are always looking to drive web traffic and grow audiences and customers bases?
Here are the three major benefits for publishers and advertisers:
Exclusive use of Ranker's data sets
RevContent's advertisers and publishers will gain an exclusive competitive advantage through access to Ranker's proprietary data set.
This data enables Ranker to identify non-obvious relationships between things that people read about and interact with online. In powering this consumer site, Ranker has amassed a rich graph of data that will enable RevContent to quickly expand the scope of their recommendation engine.
Better content recommendation for end users
By leveraging Ranker's detailed audience insights in collaboration with RevContent's machine learning and big data algorithms end users will discover content that is tailored to their interests, making for a better user experience and increasing the likelihood of them clicking through to new editorial content or discovering new products.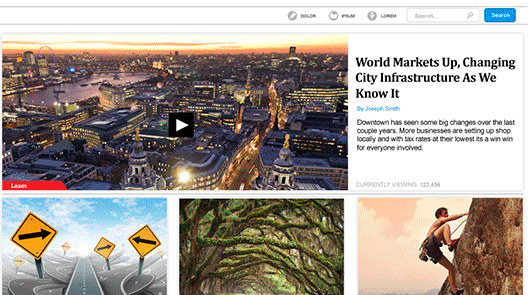 A psychological edge on the competition
Because of the ranking system and the data that is collected from it, Ranker's data set has a unique insight to how users interact with content on the web.
Combining that unique data with RevContent's machine learning will allow our clients to reach and convert more customers for advertisers or grow potential audiences for publishers.
To learn about this new partnership and how it could help you meet your specific goals, sign up for a free consultation with one of our team members.